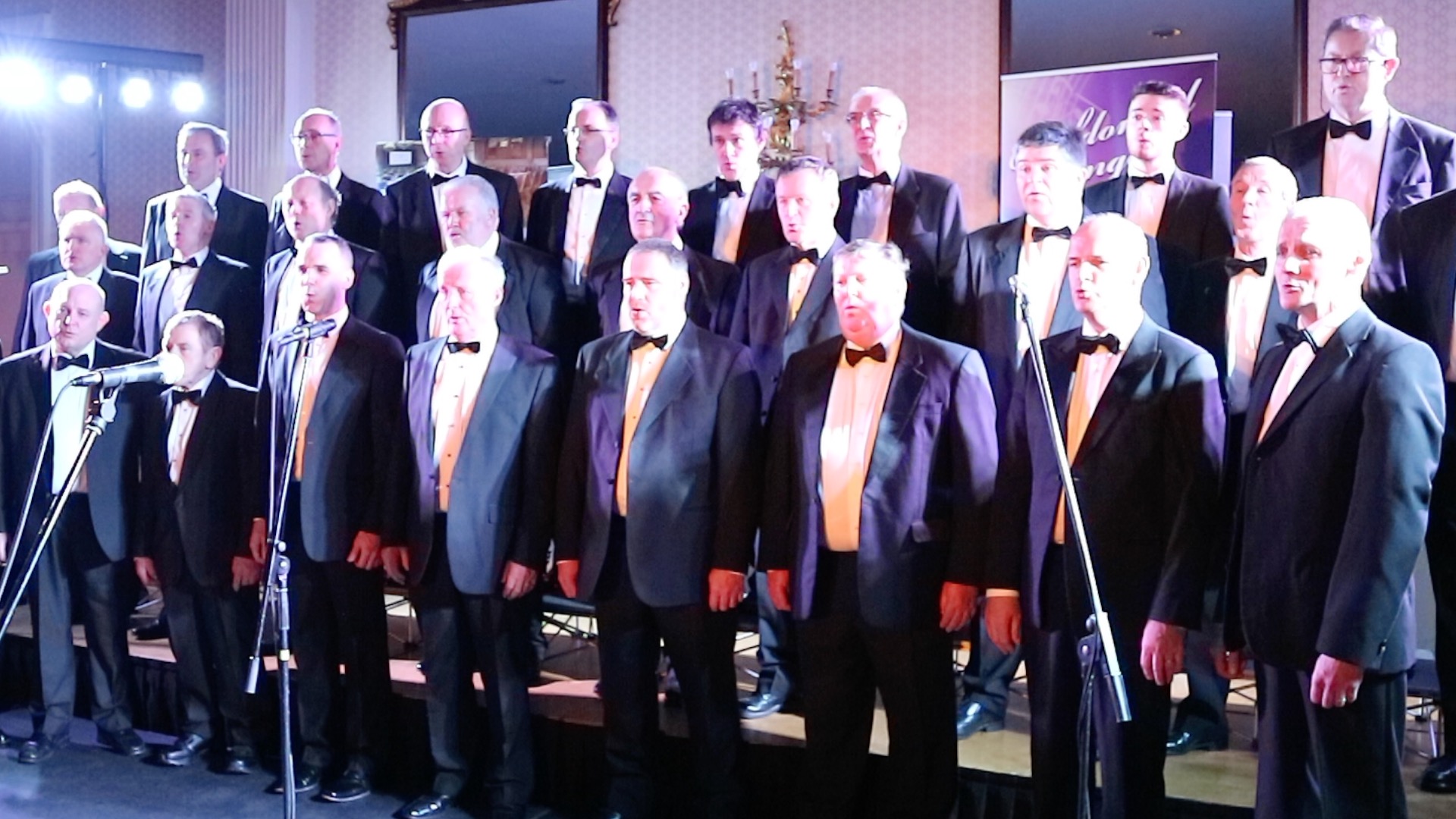 A little bit about Baldonnel Singers
Baldonnel Singers – 'Excellence in Performance'
Baldonnel Singers is a 30-strong male voice choir, founded in 2003, whose members are drawn from the general Kildare and south Dublin areas.  The choir rehearses in Casement Aerodrome, Baldonnel and members are from a wide range of occupations, including self-employed, business and commerce, communications, information technology and the military, along with several retired from full-time work.
The choir began with nine members and its first musical director, Margaret Hayes-Mahon led the group for ten years, instilling and developing a strong ethos of excellence as the choir grew in size and built its repertoire and reputation.  Their repertoire now includes famous opera choruses, musical standards, and popular world and Irish favourites and the choir have earned a reputation for excellence in their preparation and performance, not least because all performances are strictly off-copy.
Baldonnel Singers perform at a wide range of concerts and special events throughout Kildare, Ireland in general and abroad.  Landmark occasions for the choir include performances in Lansdowne Road (2006) at the invitation of the IRFU, in the National Concert Hall with Celine Byrne (2008), at Farmleigh House (2012), three performances at the Royal Hospital Kilmainham with tenors Paul Linehan and Patrick Hyland as part of Ireland's Presidency of the European Union (2013) and performing at the State Commemoration Ceremonies at Arbour Hill Church (2018).
The choir has participated in two choral festivals abroad;  in 2013 at the Costa Barcelona Festival and in 2016 as part of the Prague Mozart Festival.
Since 2013 the choir is directed by David Lanigan, a Music and Education graduate of Trinity College, Dublin and a teacher of Music, History and CSPE in Naas.  An accomplished musician himself, David strives in his musical direction to bring great colour and expression to the choir's performances.
Since its formation the choir's piano accompanist is Anne Cullen, a Music and Irish graduate of Trinity College, Dublin and the College of Music DIT (Piano and Violin) and a Master's graduate in Music Performance from Cork IT.
Choir Committee 2018-2019

Tim Willoughby:- Tim is the Chairman of the Baldonnel Singers and is also a member of the Bass Line.